2022 National and Local Real Estate Predictions: What to Expect From the Housing Market
Will Home Prices Rise, Fall, or Stay Steady in 2022?
While there are many predictions regarding the 2022 real estate market, the general consensus is that the market will cool off in both the United States and Canada, but not by much. Fannie Mae predicts that the medium home prices will see a rise of around 7.9% between the fourth quarter of 2021 and the fourth quarter of 2022. While this would mark a fall in the current price growth of the market, it would still represent a strong growth by historical standards of the real estate market. Ultimately, Fannie Mae's predictions have the housing market returning to steady levels of price appreciation.
In comparison to Fannie Mae's outlook on the 2022 real estate market, Zillow and Goldman Sachs are forecasting a much more bullish run while CoreLogic has put out a bearish prediction. Zillow has predicted home prices jumping 13.6%. Goldman Sachs even higher with a prediction of 16%. While Zillow and Goldman Sachs are seeing a world where home prices soar in 2022, the real estate data firm CoreLogic is predicting only a small 2.2% home price growth in the coming year.
While a national look is nice, what about Colorado Springs, CO? We do not have companies analyzing our market, like the national market but let ponder this for a moment. On January 17th there were 414 single-family homes for sale in El Paso County, in a market of more the 700,000 people. It's easy with just those numbers to say there is a HUGE housing shortage. But what about the new builds? We let's take a look at the data. Yep 5072 SFR building permits were pulled in 2021, but those are nearly all sold. Most builders are 12-18 months out for delivery on them, so don't expect a huge relief from the new builds.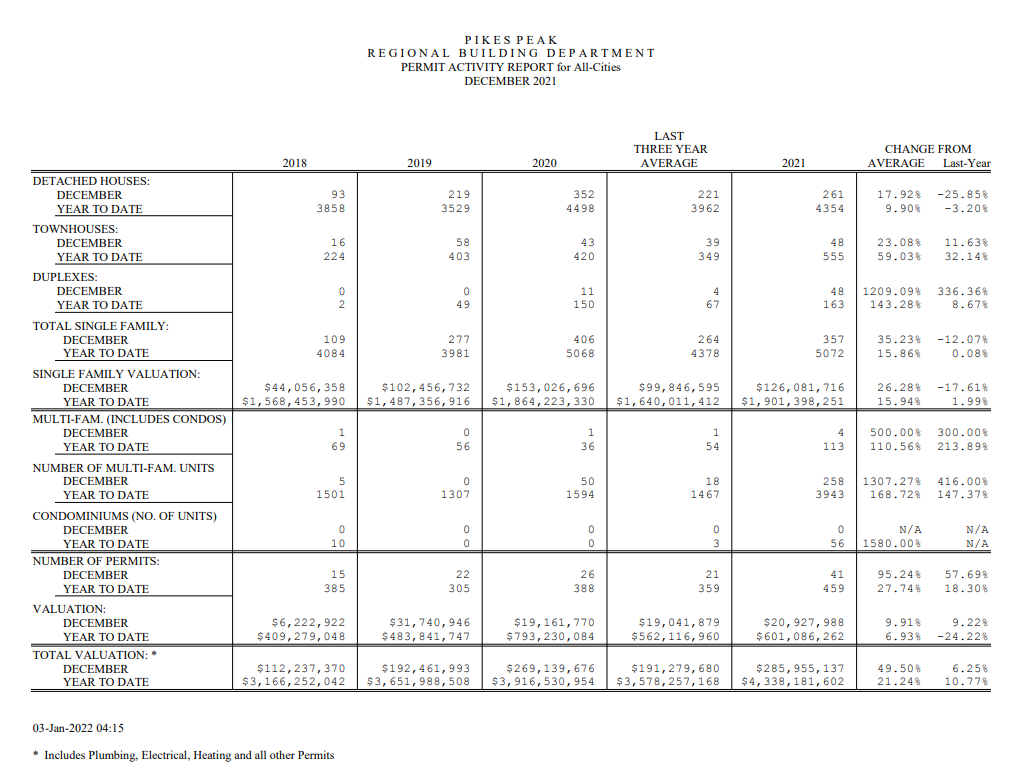 How about interest rate? I bet you are surprised to find out there is NO correlation between rising interest rates and lower housing prices... Nope there is not. Seeking Alpha put together a nice slide showing how when interest rates went up (Red line) so did the housing price index, so no relief there either.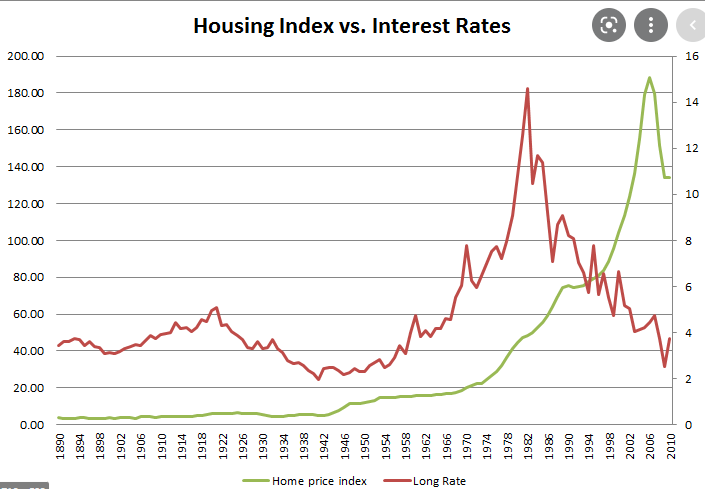 What can you expect. We feel you can expect another EXTREMELY hot housing market here in Colorado Springs, CO with little or nothing to slow it down, as long as people have access to money. Unless lenders cut off supply or the interest rates get really silly then get ready, its going to be a wild summer!
If you are even pondering selling or buying. Let's talk about it. If we think its a bad idea we WILL tell you with facts why we think its a bad idea. You get all our knowledge and experience, so YOU can make the best decision for your family!
What's Going on
Closer to Home?
If you're wondering how real estate activity over the last two years has impacted your home's value, click below to get started with your free evaluation.
Click Here